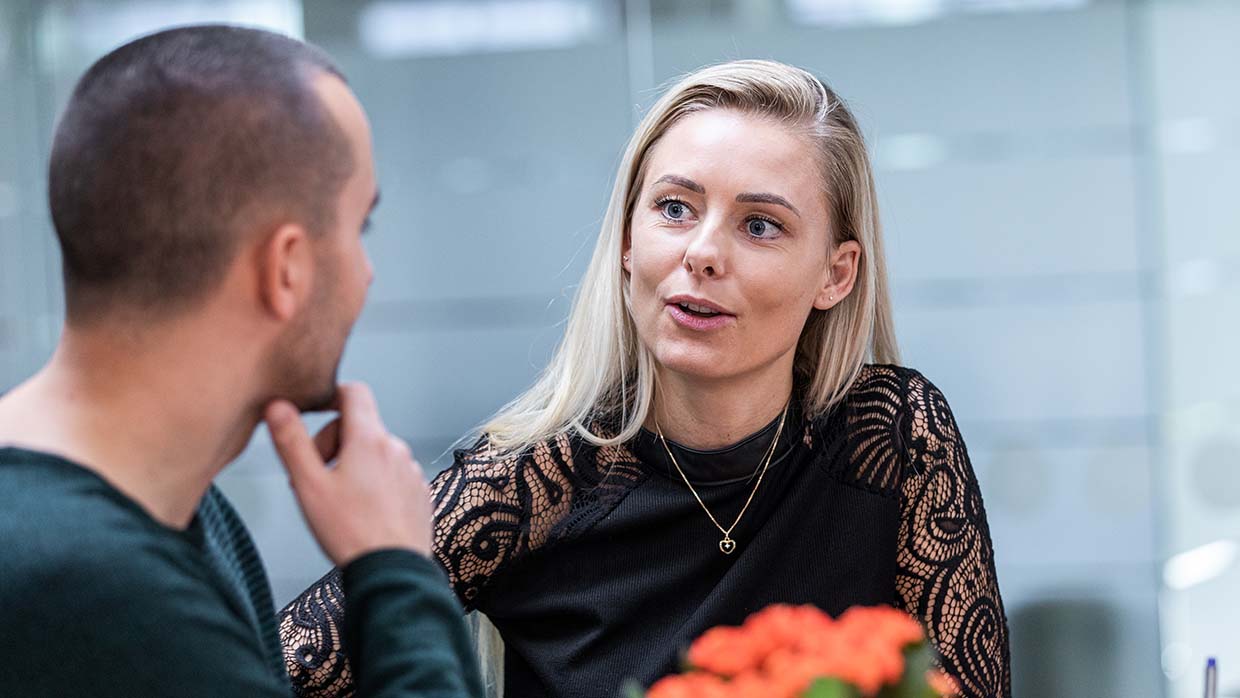 Vacancies
We are always interested in new colleagues who are passionate about technology. See vacancies, sign up for our job agent, or send us your CV or an unsolicited application.
We are 1 700+ BEC employees who cultivate an informal and dedicated culture, in which we value challenging ourselves and each other. We are constantly on the lookout for ambitious new employees.
We make our customers' ambitions possible by advising, developing and operating technology solutions that can meet their total IT needs. IT solutions range from mobile and online banking to a complete capital markets platform.
How we recruit in BEC in Denmark
The recruitment process in BEC typically begins with us screening your application and CV, where we assess your competencies in relation to the vacancy you have applied for.
We then select candidates for an initial interview. If we see a possible match, you will be invited to another interview.
In some cases, we use personality tests and skills tests in connection with the second interview.
If we offer you the job, we will obtain at least two references identified by you. As part of our security procedures, we check whether you are registered in the debt registry RKI. We will also need a copy of your most recent education diploma and photo ID as well as your current criminal record, which you will obtain yourself.
Any questions?
If you have questions about a specific position, you can call the contact person in the job posting. If you are in doubt about anything in connection with the application or have general questions for BEC, you are welcome to reach out to BEC Talent & Workforce.