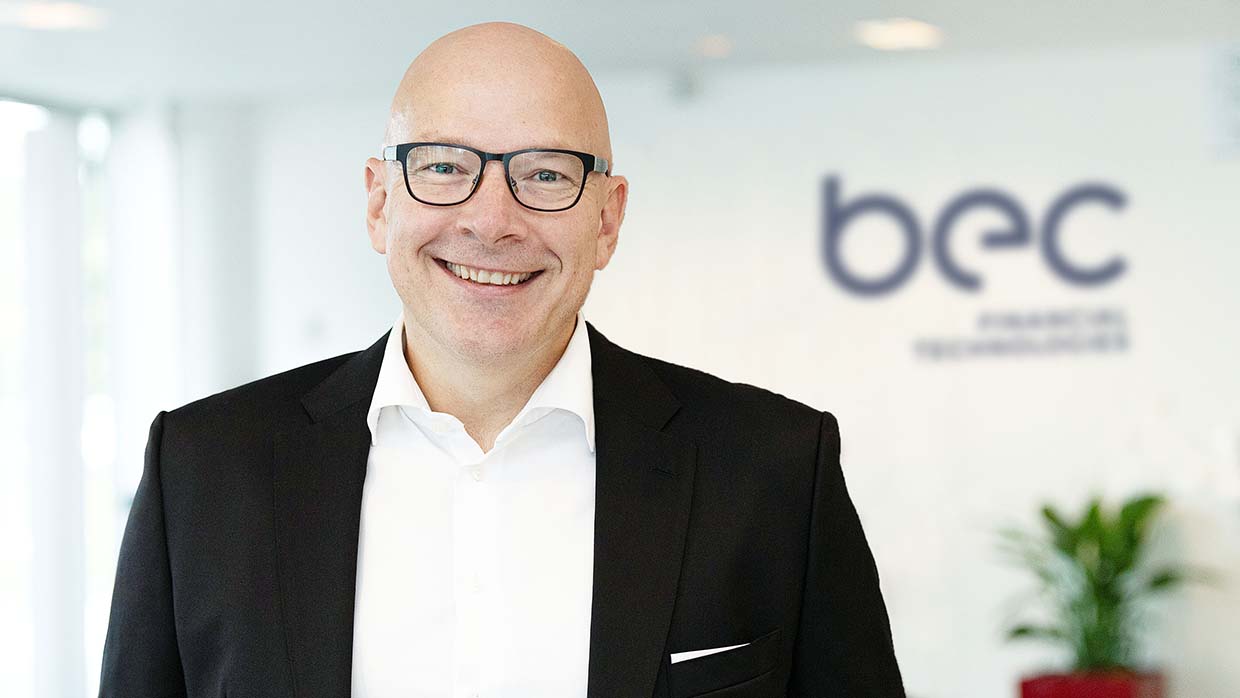 27/04/2022
The fintech company BEC raised its ambitions and efficiency in 2021
One of Denmark's largest fintech companies, BEC Financial Technologies, in 2021 delivered a high activity level, increased efficiency and finances in balance.
The banks behind BEC Financial Technologies continued to invest significantly in IT in 2021. Among other things, they invested in renewing and opening their technological foundation in BEC, meeting increasing demands for safety and compliance, and driving numerous ambitious development programs forward.
"We are working hard to transform BEC into an efficient and modern software company. In 2021, we delivered more and increasingly more efficient development hours to our customers than ever before, and we will continue to do so in 2022," says Jesper Nielsen, CEO of BEC.
BEC's turnover grew to DKK 2.3 billion DKK.
"Our customers have grown steadily in recent years. Thus, the level of activity of the banks and the requirements for BEC have increased significantly. Therefore, BEC has grown, and we believe we have reached the size that BEC should have for now. The task in 2022 is to consolidate to become even more efficient and deliver on the major changes we have initiated," says CEO Jesper Nielsen.
The BEC banks are the main bank connections for 31 percent of Danish corporate customers and 22 percent of Danish private customers. Four BEC banks have been designated as 'systemically important financial institutions' (SIFI) in Denmark or Greenland.
BEC is a cooperative owned by its customers. Therefore, revenue balanced with the costs, and the result landed at 4 million DKK. The company is in a very solid financial position with a solvency ratio of 86 percent.
Sharp prioritization to ensure new, strong technological platform
In 2022, BEC expects same level of revenue, but an even more efficient organization, after the company, in the spring of 2021, launched a new strategy and a comprehensive, multi-year transformation.
"We have set a new strategic direction and implemented extensive changes. Our customers need IT operations and development matching the best in the market. This requires a simpler BEC, both for the banks and our employees," says Jesper Nielsen.
The goal is to simplify and streamline the company with open technologies, simpler ways of working, and faster IT deliveries to the banks.
"We have decided on some very significant choices and priorities together with our customers. This means, firstly, that in 2022 we will increase our investments in modernizing our technological platform. Secondly, we will focus our development muscle on a number of large, ambitious programs that are already well on their way in delivering value to the banks – for example within real estate financing and anti-money laundering," says Jesper Nielsen.
New technology to come from partners
"With our new strategy, we want to move even more from developing our own IT solutions to integrating with leading technologies from market-leading partners, so that our customers always have up-to-date solutions. This is a significant change, which requires that we in the community around BEC work differently," says Jesper Nielsen.
Property financing, anti-money laundering and migrations
IT migrations in three bank mergers for Spar Nord, Vestjysk Bank and Salling Bank were major tasks for BEC in 2021. As an example, BEC moved 135,000 bank customers over a weekend in connection with the merger of Den Jyske Sparekasse and Vestjysk Bank.
New solutions for anti-money laundering and mortgage loans are examples of areas where the BEC banks were provided with IT that strengthens business and processes. Real estate financing is a major focus area for BEC, and in 2021, processes and IT user interfaces were optimized, so that bank advisers now spend significantly less time on handling mortgage loans.
Society depends on a safe and secure financial sector
Compliance requirements for banks still result in major development activities. Again in 2021, BEC invested more than 400 million DKK in IT development in the compliance area.
"We – and the entire sector together – play a key role in ensuring a modern infrastructure that is safe, responsible and secure. That is why the BEC community continues to invest in better technology to strengthen anti-money laundering, protect investors, help prevent financial crises, etc.," says Jesper Nielsen.
Cyber security is also a growing focus area in BEC:
"The war in Ukraine is just the latest proof that we as a societally critical sector have to be very vigilant in the cyber area. Over the last few years, we and the other Danish bank IT vendors have in our joint operations company, JN Data, built up a cyber defense center, which is operating and certified according to internationally recognized standards," says Jesper Nielsen.