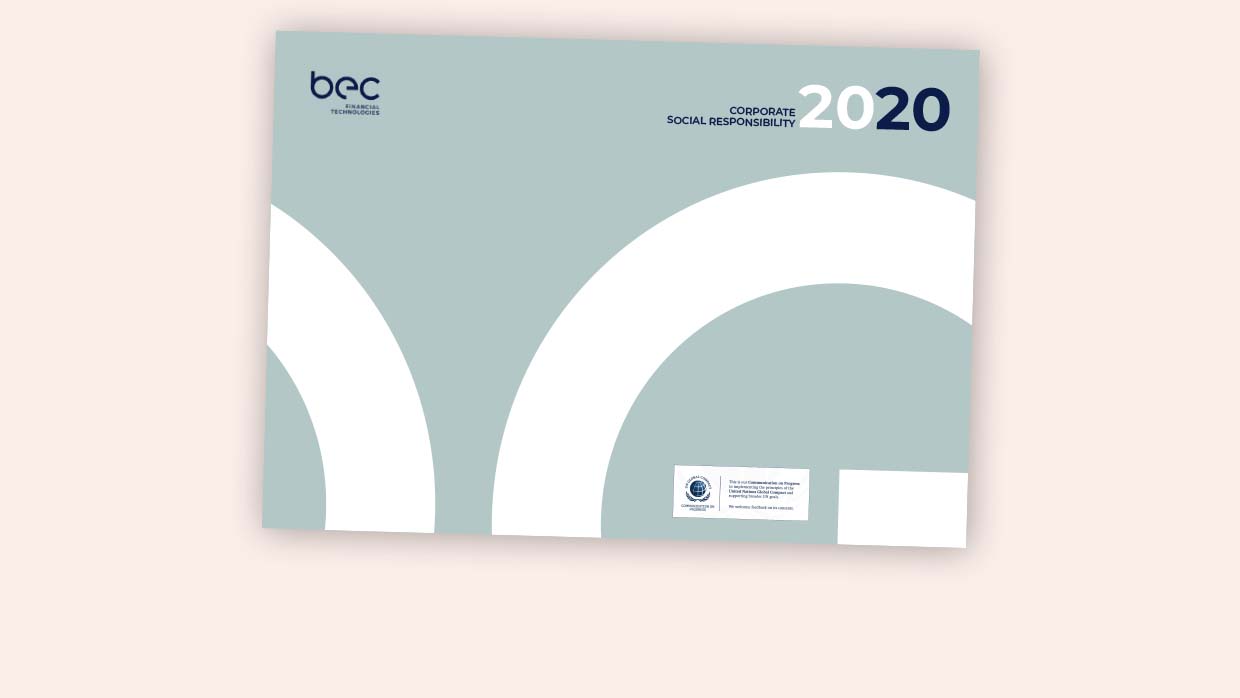 22/04/2021
CSR report 2020 – status on BEC's corporate social responsibility work
BEC has published its annual CSR report, where you can read about BEC's role as a responsible IT company that creates value for both customers, employees, and society.
The annual CSR report from BEC provides an overview of BEC's societal impact and corporate social responsibility.
BEC is a key player in Denmark's financial infrastructure and stability. Many Danes and Danish companies have their main bank connection in one of the banks operating on BEC's IT platform. Therefore, corporate social responsibility is at the core of BEC's work to deliver safe and efficient technology to the Danish financial sector and Danish society.
For example, BEC's IT solutions support that Danish banks can live up to Danish and European legislation regarding money laundering prevention, investor protection, personal data protection, financial stability, etc.
In the CSR report, you can also read about BEC's CO2 emissions, diversity, healthy workplace, digital competencies, graduate programs, and much more.
Download the report here: www.bec.dk/en/csr