05/11/2020
BEC's mobile bank reaches one billion log ons
After almost 10 years of operation, BEC's mobile bank has reached its first one billion log ons.
One billion times have Danish bank customers now logged in to the mobile apps that the banks in the BEC community offer to their customers.
BEC Mobilbank was launched in its first version in March 2011, and it quickly became the main entrance to the bank for the 21 percent of Danish bank customers who have a BEC bank as their primary bank.
"It has been interesting to be part of this evolution over the almost 10 years that have passed and to be able to use agile develop-ment methods to continuously improve the product. Almost everybody has gotten smartphones, making it easy and fast to check your balance or transfer money whenever and wherever you need," says development director Henrik Jensen, BEC, who has worked with the mobile bank for the entire period.
Especially around the big pay days, BEC sees significantly increased traffic in mobile and online banking.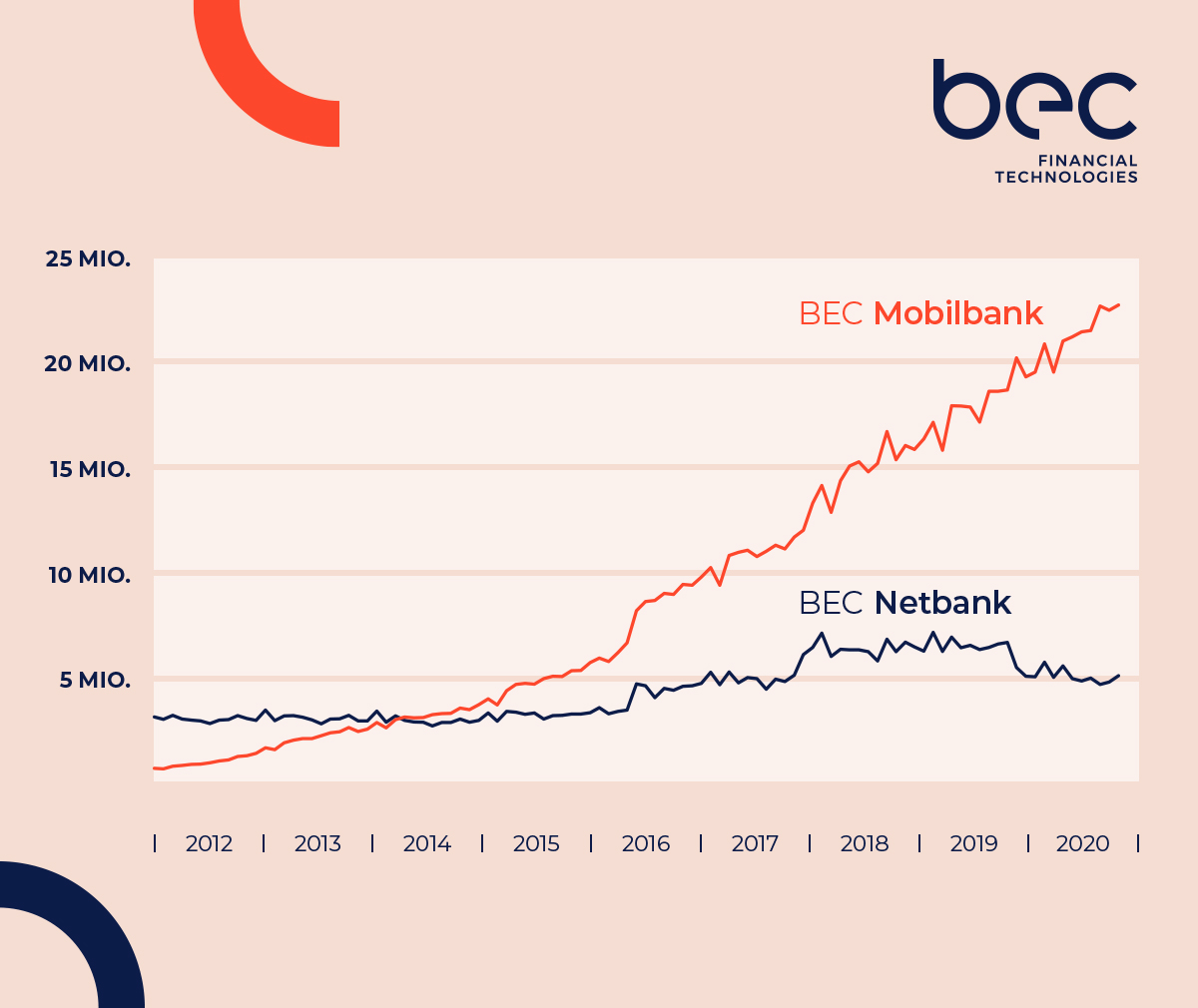 After only three years, in April 2014, the mobile bank overtook the browser based online bank with more logins.
"Ever since, our motto has been 'mobile first' when prioritizing our development efforts," says Henrik Jensen.
Both the mobile bank and the online bank – which by the way is also optimized to mobile browser – continued to grow in popularity until 2018, after which the online bank has fallen slightly.
In contrast, bank customers increasingly often log on the mobile bank, which is available as an app for both Android and Apple phones. Every month, customers of the BEC banks now log in to their mobile banks more than 22 million times.