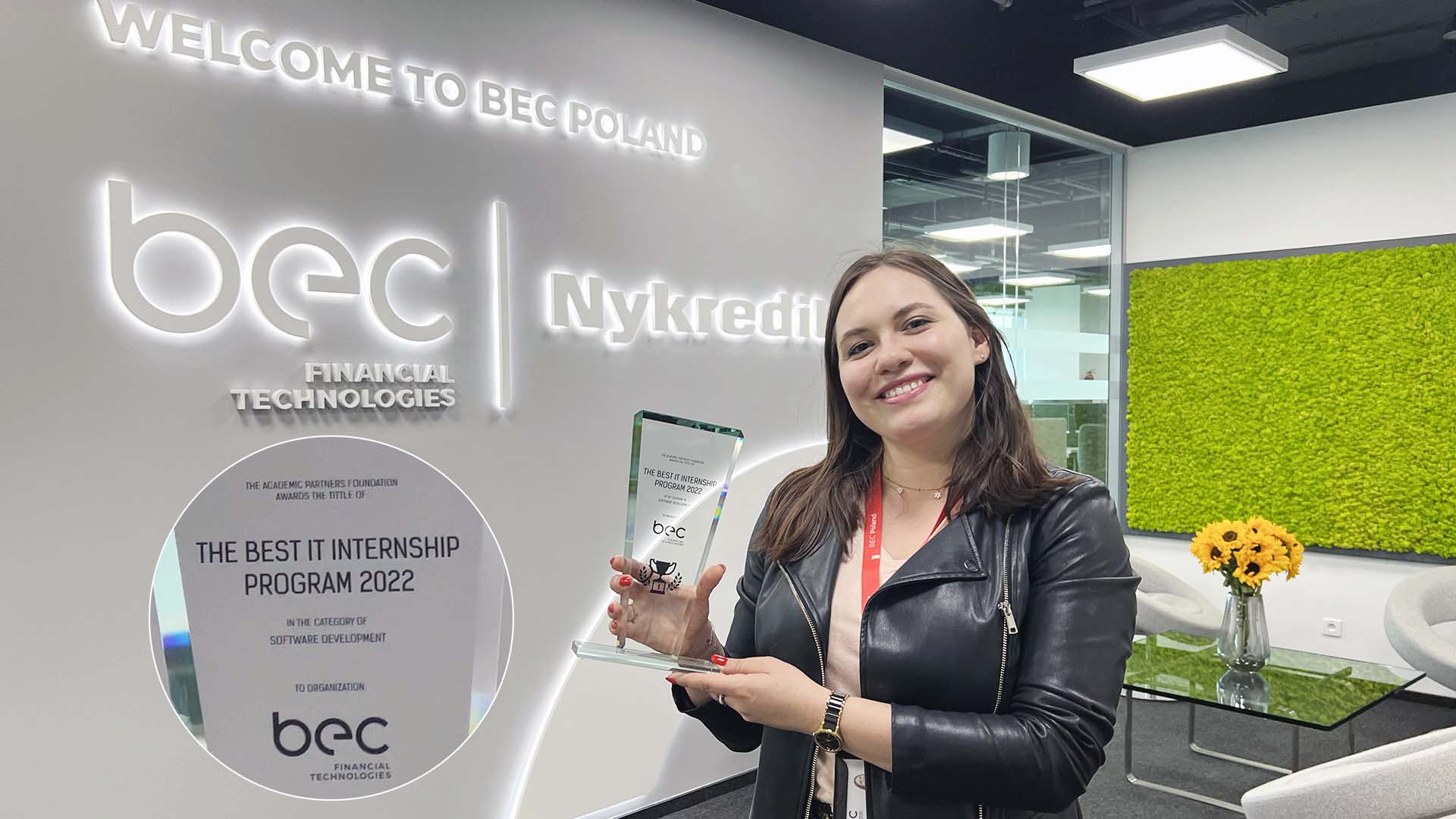 10/08/2022
BEC Talent Program named "Best IT Internship Program"
Academic Partners Foundation in Poland has recognized the BEC Talent Program as Best IT Internship Program 2022 in the category software development.
Based on a survey among over 1,000 students, BEC Talent Program has been recognized by Academic Partners Foundation as the best internship program in software development in Poland.
BEC Talent Program, running across borders in Poland and Denmark, is dedicated to graduates and students of computer science and other IT related fields, aiming to help talents become great specialists.
1-year program with permanent employment
The talent program is a 1-year program on a permanent employment with an attractive salary.
On August 1, the next class of 36 talents in Poland (photo below) and 13 talents in Denmark joined the program. They have started training cycle within four paths: junior software engineer, junior data engineer, junior business analyst and junior IT infrastructure specialist.
They get an intensive introduction to our company and knowledge of our technologies, methodologies, tools, values, and culture.
The next Polish class will start in February 2023, and the next Danish class will start in August 2023.
Follow us on LinkedIn and Facebook to know when the recruitment campaign begins.
Read more about BEC Talent Program here.