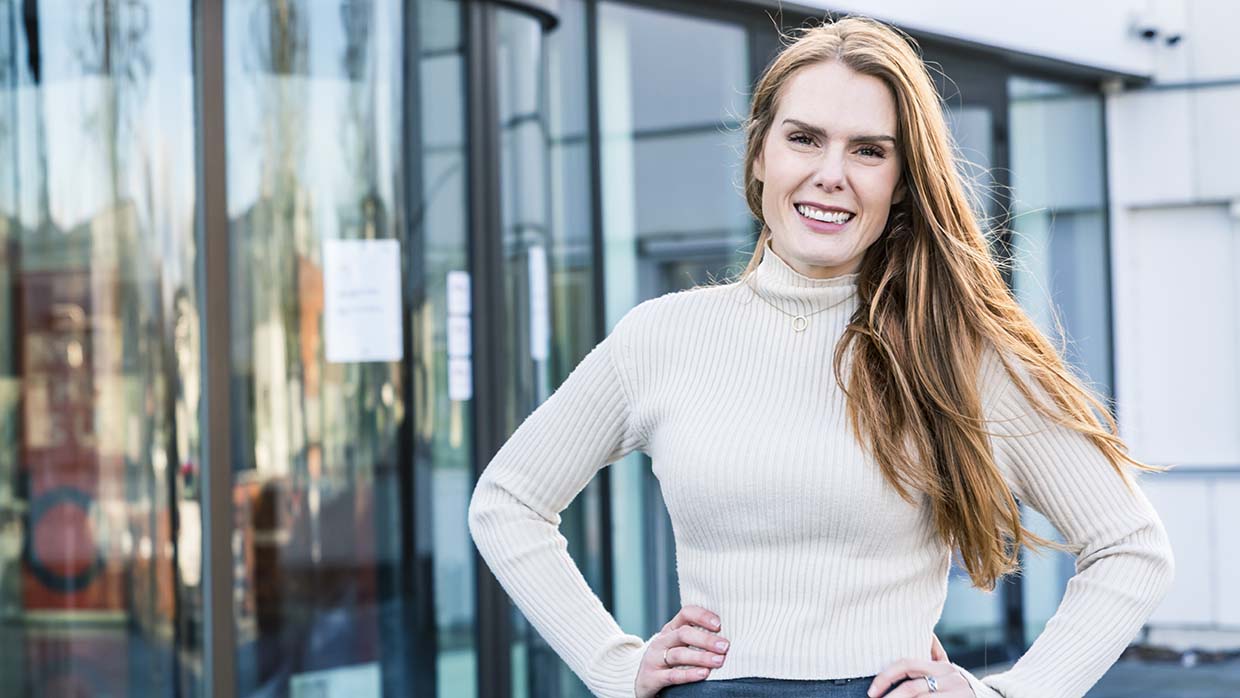 05/10/2021
BEC Financial Technologies opens its doors to school girls
October 6, BEC welcomes girls from 5th and 6th grade as part of Girls' Day in Science in Denmark.
BEC Financial Technologies in Roskilde is one of the more than a hundred companies, educational institutions and organizations that will open their doors to thousands of girls across Denmark on 6 October.
Girls' Day In Science is one approach to counteracting the forecast that in 2030 Denmark will lack up to 99,000 skilled workers and 13,000 engineers and graduates in engineering and IT.
The many companies, educational institutions and organizations take co-responsibility for addressing this societal challenge by inviting girls to visit on the nationwide campaign day Girls' Day in Science.
BEC Financial Technologies in Roskilde will receive 24 girls from 5th and 6th grade.
"We hope the girls will find that software development involves fun and challenging problem solving. Through code games and cases about money systems, fraud and money laundering, we want to show them how BEC undertakes an important societal task. You can actually contribute to a better world by diving into the code world that runs everything having to do with money in our digital society," says Birgitte Kryger Rasmussen, who is a talent, diversity and employer branding partner at BEC.
"We would like them to consider the possibilities of following the paths of mathematics and technology, even before they in 9th grade begin to immerse themselves in project assignments and internships, and before they choose subjects in high school," she says.
Meeting someone you can relate to
The campaign invites the girls out for visits, give them the opportunity to meet role models, and work together with everything from aerospace, satellites, plant steaks and bubble tea apps, to burning of biofuels, enzymes and coding.
The role models are an important component of Girls' Day in Science's DNA.
At BEC Financial Technologies, the girls meet Margrethe Blomsø (photo), who is a software engineer and who was herself inspired to study technology by a woman.
"Throughout my life, I have seen how important it is with diversity if we are to be able to create a better working life, society and world for all. I hope to be able to ignite a spark of curiosity, self-confidence, courage and a desire to work with technology, programming, and data," she says.
At BEC, the girls will be involved in interactive workshops, where they will discuss, draw, quiz, play and not least try their hand at simple code games that challenge their logic and systematics. All in interaction with role models such as Margrethe Blomsø.
"I believe that everyone in the future will work with IT in one way or another, and together we must ensure that we get a healthy and not least diverse technological development," she says.
Fighting gender prejudices and stereotypes
As something completely new this year, the campaign is also aimed at girls in the intermediate grades (and not only older girls), as studies show that girls up to this age actually have a great interest in the technical and science subjects, but that it is also here, the interest may disappear. And once it's lost, it's hard to recreate.
Women are under-represented in the STEM educations, and many girls don't consider a scientific or technological direction to their education and career. This is partly due to a lack of knowledge about the possibilities, but also due to prejudice and gender stereotype perceptions among young people, teachers and parents.
"In Denmark, we have a notion that we are far ahead on the gender equality front, but we are actually one of the most gender-segregated countries when it comes to education choices and the labor market. It goes beyond the opportunities of young people to unleash their potential and pursue their interests. And that goes beyond diversity. It is well documented that a special effort is needed to reach the girls, and therefore this day is particularly targeted at the girls," says Maiken Lykke Lolck, director of the House of Natural Sciences, who is behind the campaign.