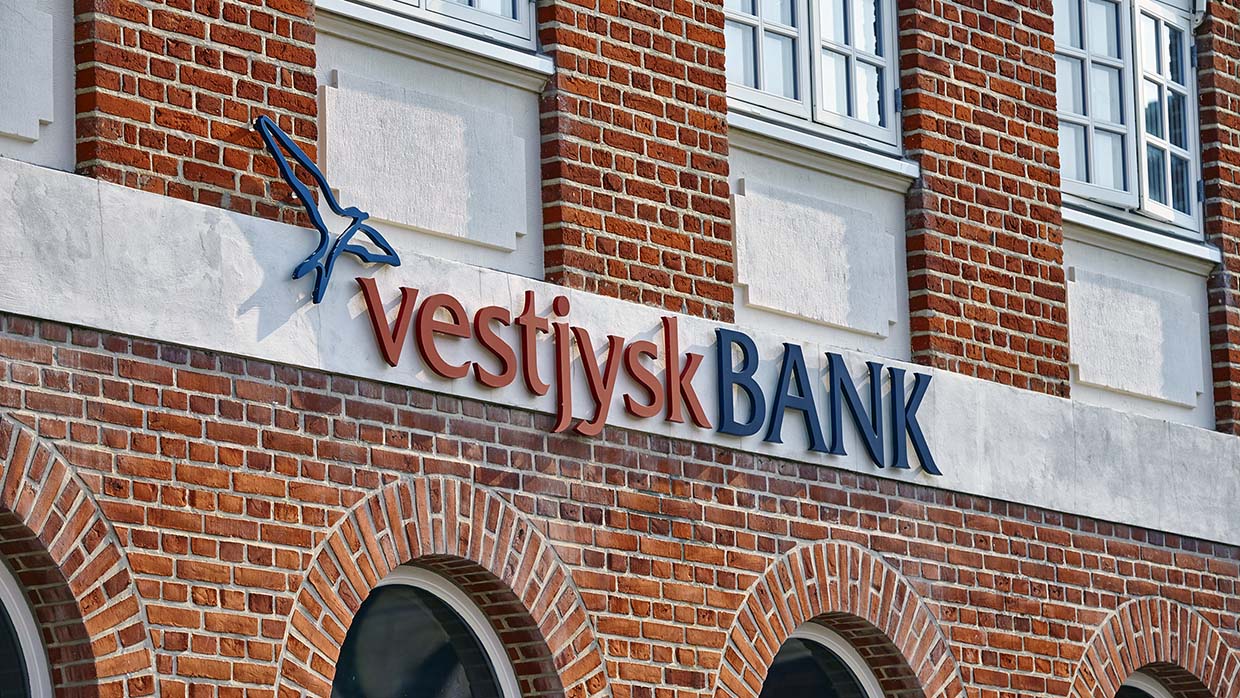 12/10/2021
Vestjysk Bank and BEC complete successfull IT merger
Vestjysk Bank and BEC Financial Technologies have successfully merged the IT systems from Den Jyske Sparekasse and Vestjysk Bank.
The sprits are high at Vestjysk Bank's head office in Herning on top of this weekend's major IT conversion. Since January, the bank's employees and customers have been handled in two different IT systems, and now they have been merged into one at BEC Financial Technologies.
"Since the merger, we have worked to become one unified organization. The IT conversion has been one of the bigger rocks on the road because it is a complex task that involves many employees, both with us and at BEC. Therefore, it is an extra great pleasure that the conversion has now been completed successfully. It is very satisfying, and I owe everyone a big thank you for the effort," says CEO of Vestjysk Bank Jan Ulsø Madsen.
Customers have been patient
Over the weekend, 120 employees at both Vestjysk Bank and BEC have worked hard to merge the systems. This has particularly affected customers from the former Den Jyske Sparekasse, which, among other things, had to do without online and mobile banking this weekend.
"We have done a lot to inform our customers about the weekend's operational disruptions via online banking and e-Boks, and fortunately we have onlye received a limited amount of customer inquiries. Our customers have been patient and understood the operational disruptions, and we are of course very thankful for that," says Jan Ulsø Madsen.
All customers now have the same accesses to Vestjysk Bank's online bank. However, it is important that the customers of the former Den Jyske Sparekasse first approve a new online banking agreement when they log in to the online bank. Only then will they have access to all the known features.
Great satisfaction at BEC
At BEC, there is also great satisfaction with this weekend's IT conversion. Jesper Nielsen, CEO of BEC, says:
"We are happy and proud that everything went well without significant surprises. It is a big task to merge two banks' IT systems over a weekend, and we have many dedicated employees to thank for the successful merger. We followed a comprehensive conversion plan, and we have prepared and tested for months to ensure that everything went smoothly with the least possible hassle for customers and employees."