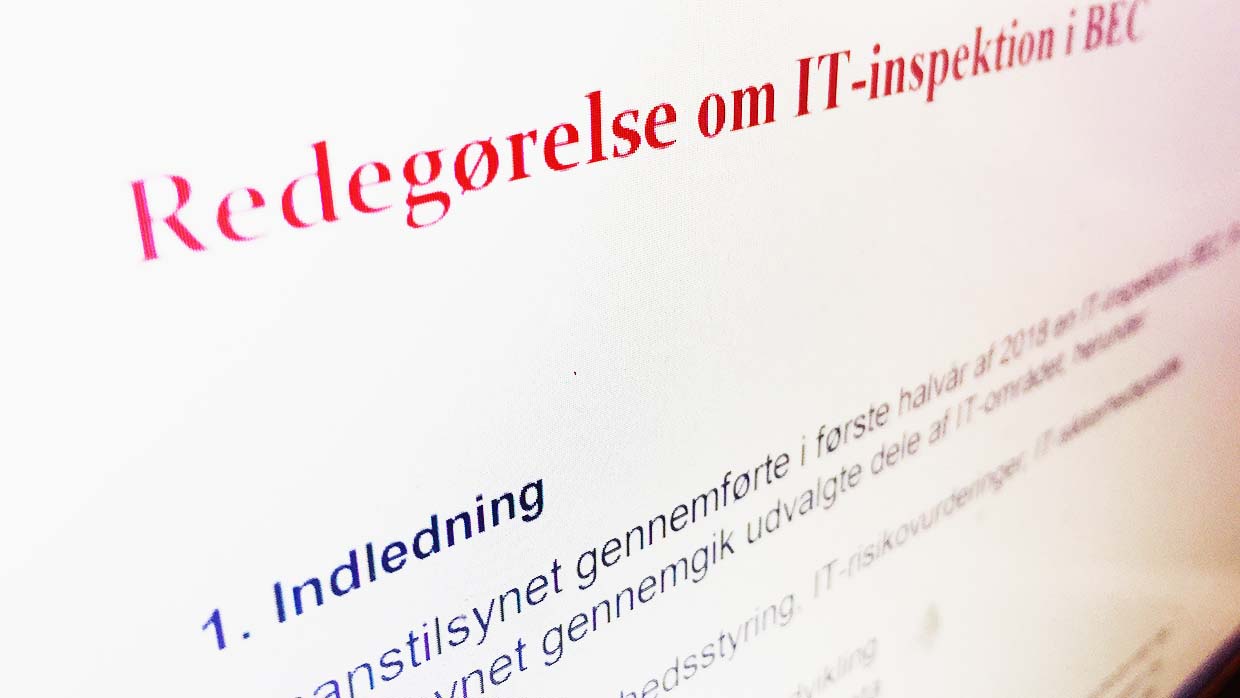 28/09/2021
The Danish Financial Supervisory Authority approves BEC's efforts on orders
The Danish FSA has now approved the improvements that BEC Financial Technologies has carried out to accommodate the orders received in 2018.
The Danish FSA has now approved BEC's efforts to comply with the orders that the FSA issued to BEC in November 2018.
"IT security is a core focus area for BEC. We still see a constantly increasing threat level, and we agreed with the assessment from the Danish Financial Supervisory Authority. Throughout the process, BEC has been in a good and constructive dialogue with the FSA, and we are pleased to now live up to all requirements," says Jesper Nielsen, CEO of BEC.
The four orders were around IT security management and risk assessments, outsourcing and supplier management, IT operations and development as well as patch management.