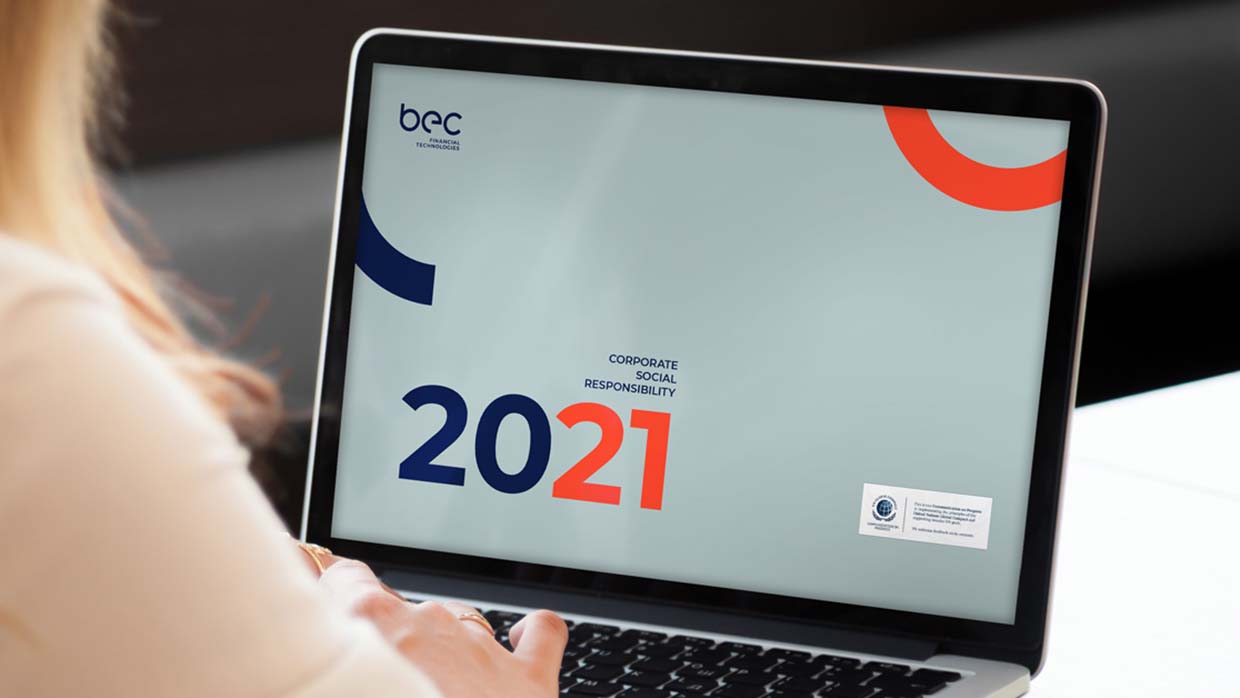 27/04/2022
CSR report for 2021 is now published
BEC has published its annual CSR report where you can read about BEC's role as a responsible fintech company that creates value for both customers, employees, and society.
The annual CSR report from BEC provides an overview of BEC's societal impact and corporate social responsibility.
BEC plays a key role in the Danish society, building trust and straightforward banking, making sure 20-30 percent of the Danish bank customers can safely transfer money, invest online, pay with credit cards, and much more. Furthermore, BEC provides technology for core institutions in Denmark's financial infrastructure. Therefore, corporate social responsibility is at the core of BEC's work to deliver safe and efficient technology to the Danish financial sector and Danish society.
BEC is, among other things, committed to:
Contributing to a stable financial infrastructure for the Danish society.
Promoting diversity, inclusion, and social equity in BEC and the communities where we operate.
Improving our environmental footprint.
In the CSR report, you can read about BEC's work on corporate carbon footprint, digital competencies, healthy and flexible workplace, talent programs, diversity and inclusion, data ethics and much more.