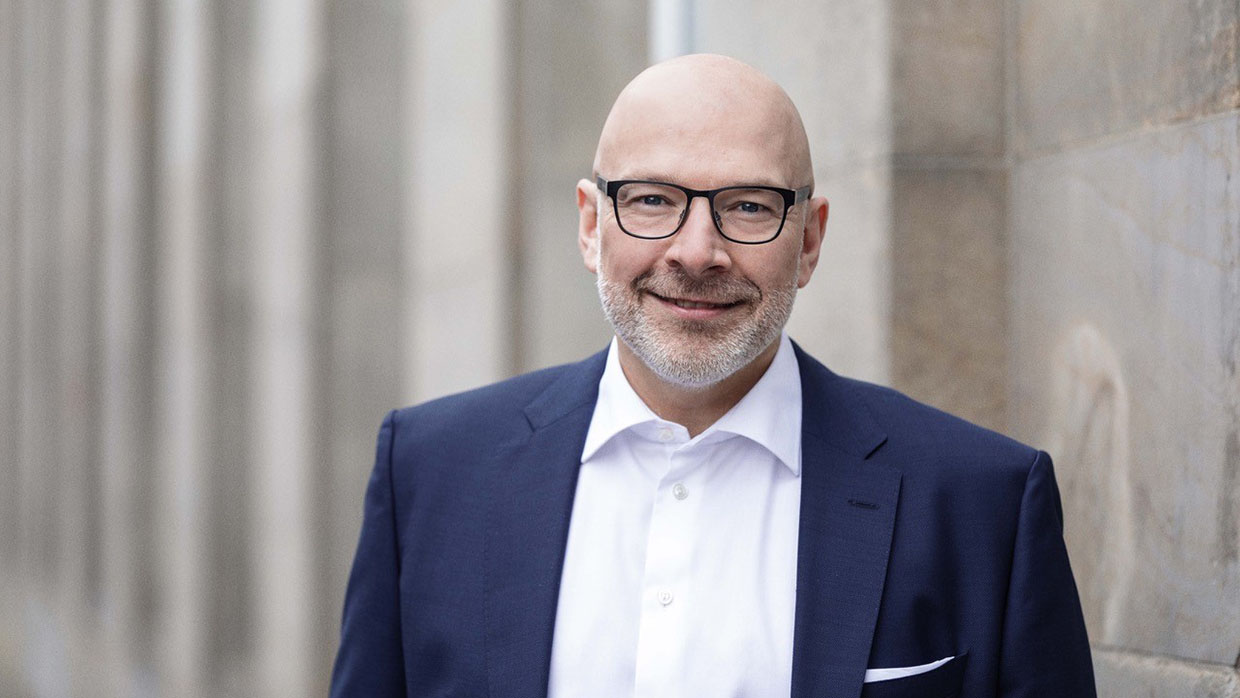 20/08/2020
Jesper Nielsen becomes new chief executive of BEC
After 16 years at BEC, Kurt Nørrisgaard has chosen to pass the torchon to Jesper Nielsen, who will be the new CEO of one of Denmark's largest technology providersfor the financial sector. Jesper Nielsen, who comes from Danske Bank, will continue BEC's strategy of a more partner-driven business model and an open architecture. The timing is right for a generational change, according to the board and Kurt Nørrisgaard.
The BEC Board of Directors is appointing Jesper Nielsen as new CEO of BEC, superseding Kurt Nørrisgaard, who has been with BEC for 16 years, including the last 9 years as CEO.
"Kurt Nørrisgaard has created one of Denmark's largest and most well-run technology providers for the financial sector. After 16 years in BEC's executive team, he will now pass the keys to Jesper Nielsen to continue BEC's progress and future-proof the company. Both the board of directors and Kurt Nørrisgaard are thrilled that Jesper Nielsen has chosen to accept the task," says David Hellemann, chairman of the BEC Board of Directors. Hellemann adds that Kurt Nørrisgaard will continue his association with BEC for a year's time to create a smooth transition in the leadership of the company.
Jesper Nielsen comes from Danske Bank, which he left last year after a long career with several executive positions. Jesper Nielsen has, among other things, been the initiator and chairman of the board of the company P27, which is responsible for a new infrastructure for payments in Denmark, Sweden and Finland. He has also been chairman of the board of MobilePay and e-Nettet.
It is Jesper Nielsen's experience from Denmark's largest bank, his in-depth insight into the financial sector and his deep knowledge of IT partnerships that make Jesper Nielsen the right profile, says David Hellemann:
"With Jesper Nielsen, we get a new CEO who can lead BEC safely through the next, crucial years. BEC is implementing a major strategic transformation, moving towards a more open architecture and broader cooperation with external partners. Jesper Nielsen brings with him the right experience andtools, he has the visions, he knows the landscape, and he can bring together employees, customers and business partners."
Jesper Nielsen is looking forward to the new challenges at BEC:
"From my many years in the sector, I know BEC as a strong and reputable player, which particularly in the last ten years has positioned itself as one of the sector's largest and most important financial technology providers. I look forward to start defining the next achievements for BEC and to engage in close and fruitful cooperation with the company's ambitious ownership and board of directors –and of course all the talented employees," says Jesper Nielsen.
The time is right for a change of CEO
Vice-Chairman of BEC Gert Jonassen has, as a former chairman, had a close partnership with Kurt Nørrisgaard during the period 2008-2020. He emphasizes that timing is perfect for a change of leadership in BEC:
"I have had a long and fantastic cooperation with Kurt Nørrisgaard, who has been an excellent CEO of BEC. Kurt deserves great praise for leading BEC through some very tough years during the financial crisis. Not only did he steer BEC through the storm, he also ensured that BEC was both bigger and stronger afterward. Among other things, it is Kurt's merit that we got Spar Nord and Nykredit well on board, which has been crucial. Now we are embarking on a new era for BEC, and here Jesper Nielsen is just the right person to have at the helm".
Kurt Nørrisgaard himself is ready to hand over a strong BEC to his successor:
"I have had 16 amazing years at BEC and am proud to have managed the company through good times and bad. I am pleased to be able to put a strong BEC in Jesper Nielsen's knowledgeable and experienced hands."
Jesper Nielsen will start as CEO of BEC on 1 October 2020.