READY TO KICK START YOUR CAREER?
We will open for applications in January 2021
About BEC's Talent Program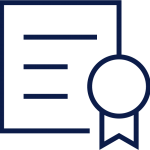 Real job experience with an attractive salary from day one


Smooth start to a professional career within IT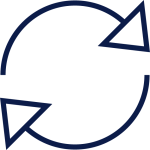 A top market six-month program supporting strong skills development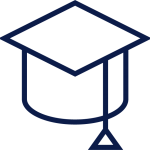 Four to six weeks of technical and business training before joining a team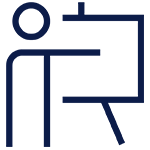 After initial training, work on a project under the guidance of a mentor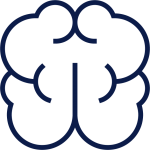 Mentorship, e-learning, and support in personal development


Join an experienced, passionate and agile team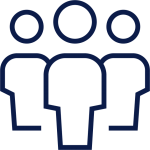 Be a part of a graduate team with like-minded young professionals


International hackathon as a final assignment within the talent program
Develop your technical skills to fulfill your potential
BEC's Talent Program provides great opportunities for you who are curious about complex systems and about the craft of building efficient safe, and reliable financial technologies.
To us, curiosity is just as important as work experience, and we are looking for data-driven and bright young people. We expect you to hold a master's degree in IT, mathematics, or natural sciences.
A 6 months training program with real tasks
You will participate in an intensive training program with an initial 4 weeks of technical and organizational training. Following you will work and learn for another 5 months with a mix of workshops, real tasks, and local onboarding in your new scrum team. You'll be playing an active part in solving complex tasks, for example, you could work on:
Online investment
Analyzing big data
Catch money launderers
Payment with credit cards
Money transfer
Stopping online fraud
Proception of personal data
Move data into the cloud
Connect fintechs to banks
Finally, 6 months after your entry, you will graduate at an international hackathon with your Polish colleagues.
We are looking for graduates who are:
Looking for an opportunity to become a software developer
Graduates of computer science, IT related fields, mathematics or natural science
Fluent in English (both written and spoken)
Quick learners focused on personal development and improving technical knowledge
Ready for a full time employment
STEP 1 APPLICATION
Upload your application including a CV and transcript of records. We are curious to learn why you are a fit for BEC professionally and personally.
STEP 2 SCREENING
In March we will select candidates for a 1st interview and selected candidates will be invited for an online interview.
STEP 3 TEST
Early in April you will receive links for cognitive and technical tests and receive feedback on your performance.
STEP 4 ASSESSMENT
A selected few candidates are invited to a virtual assessment day in April and will get a chance to learn more about BEC.
STEP 5 EVALUATION
In late April we will evaluate candidates and invite you for a second interview.
STEP 6 ONBOARDING
You got the job! Finally, in May we will sign contracts with candidates and prepare for onboarding in August.
Interested in more information?
and hear more about BEC's Talent Program in Denmark.