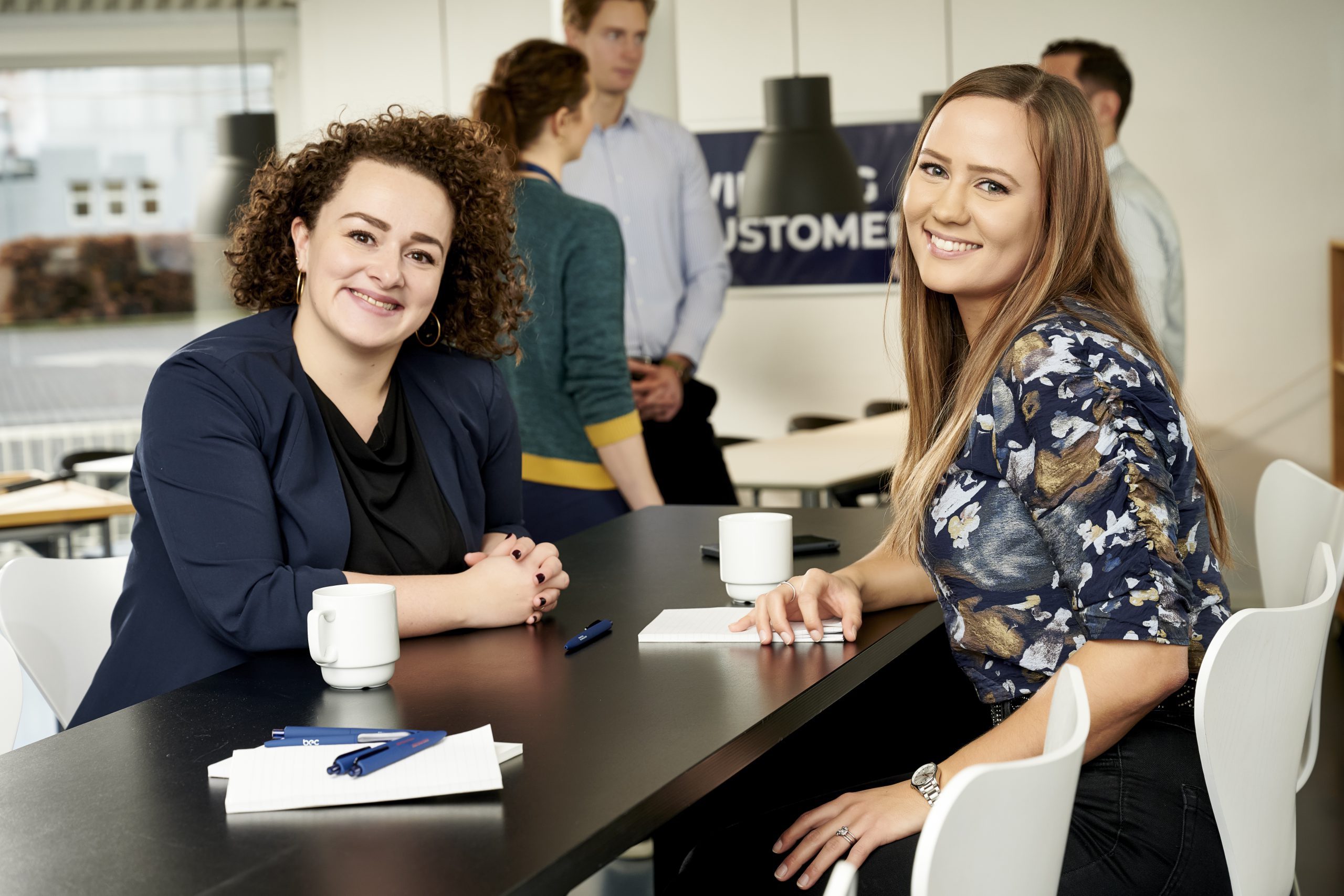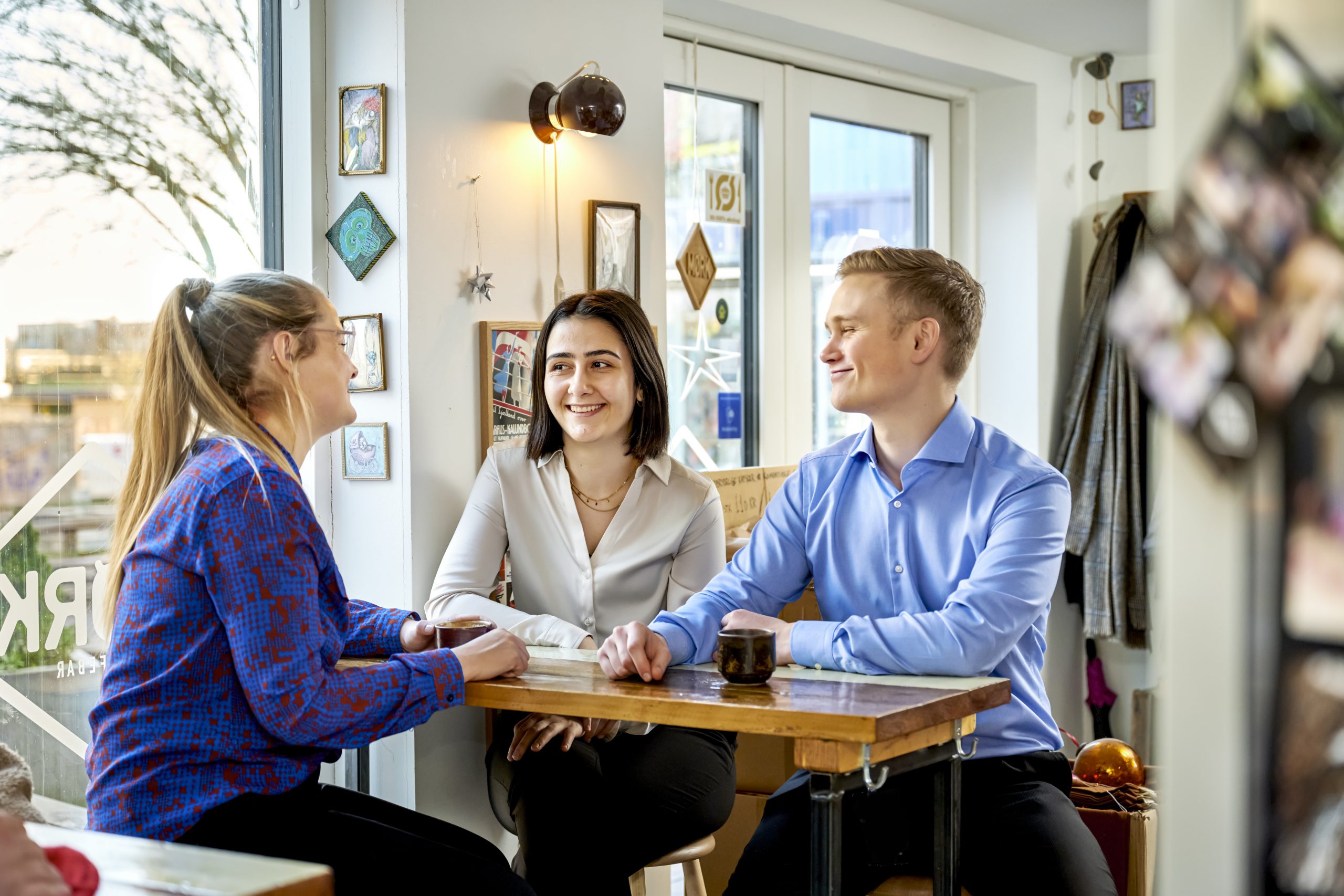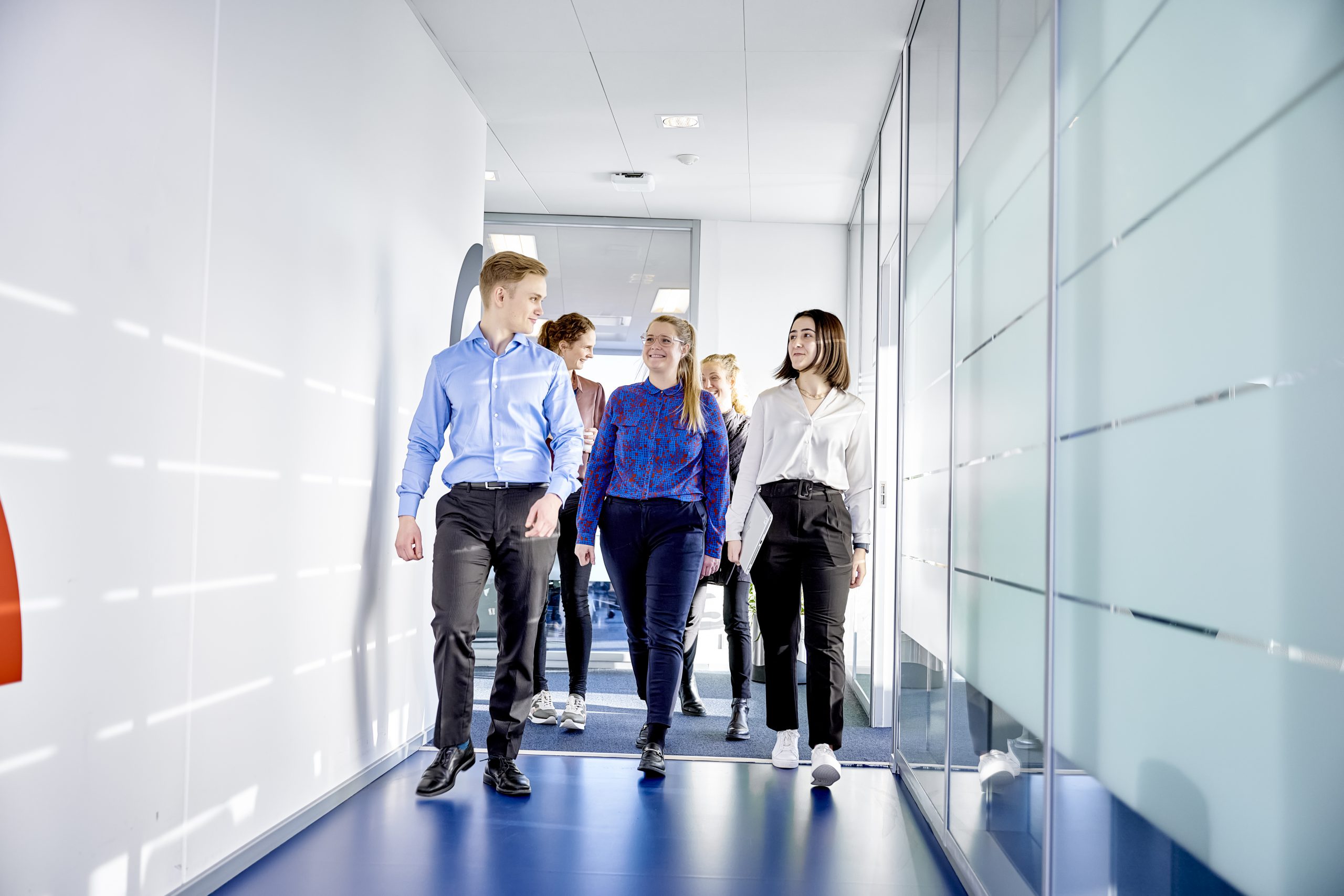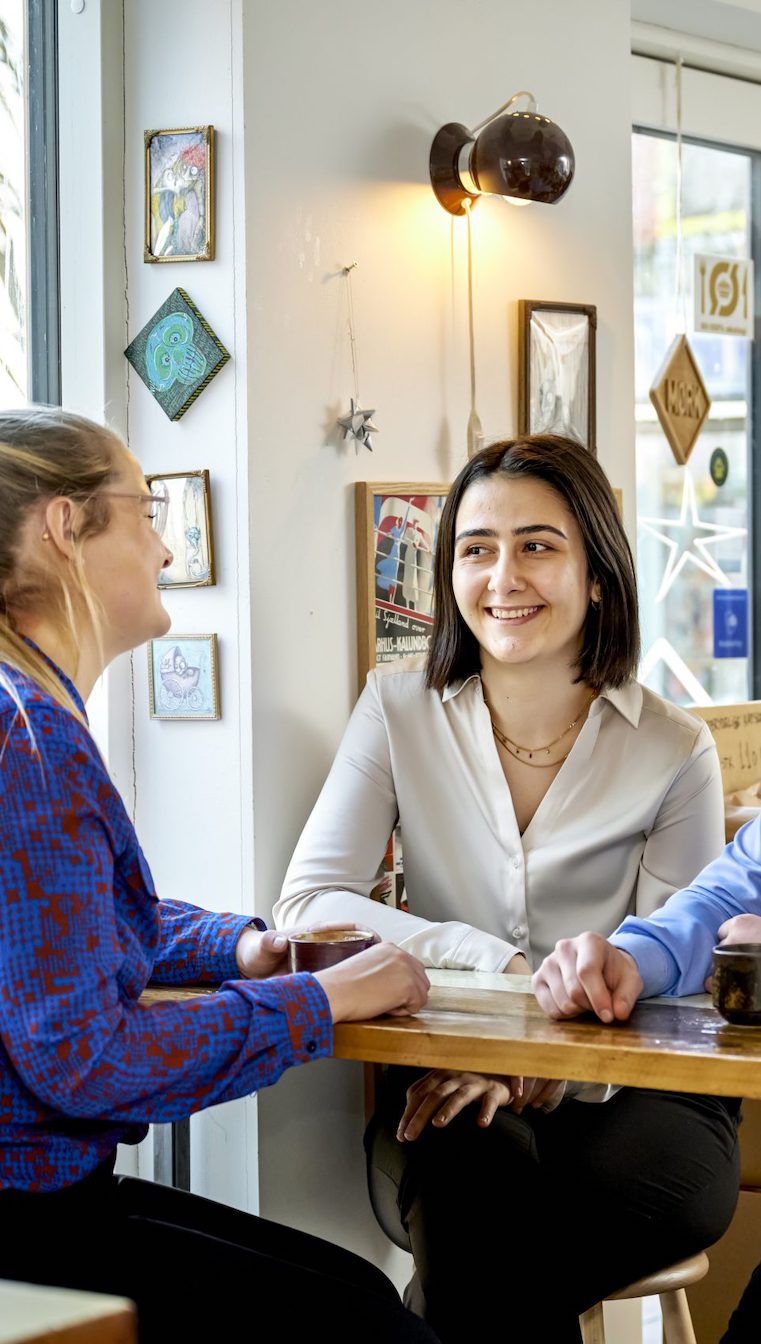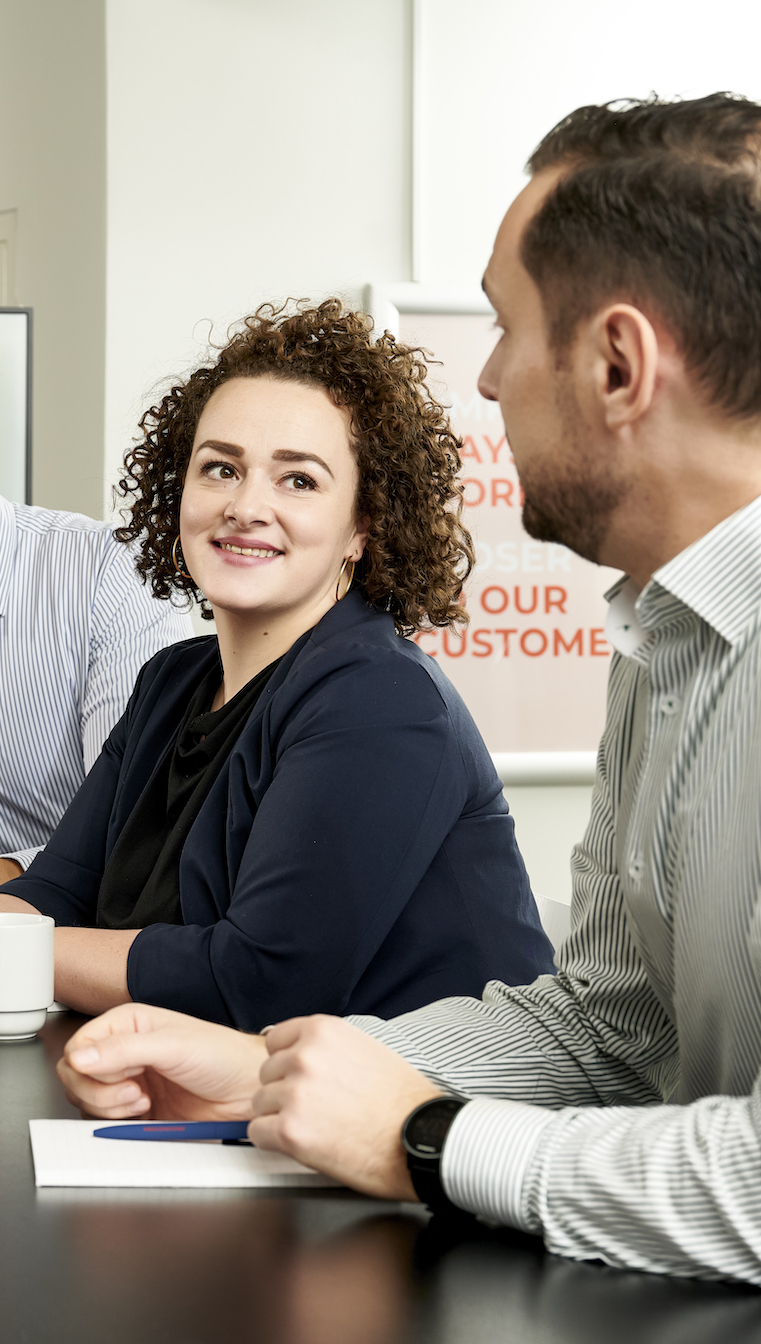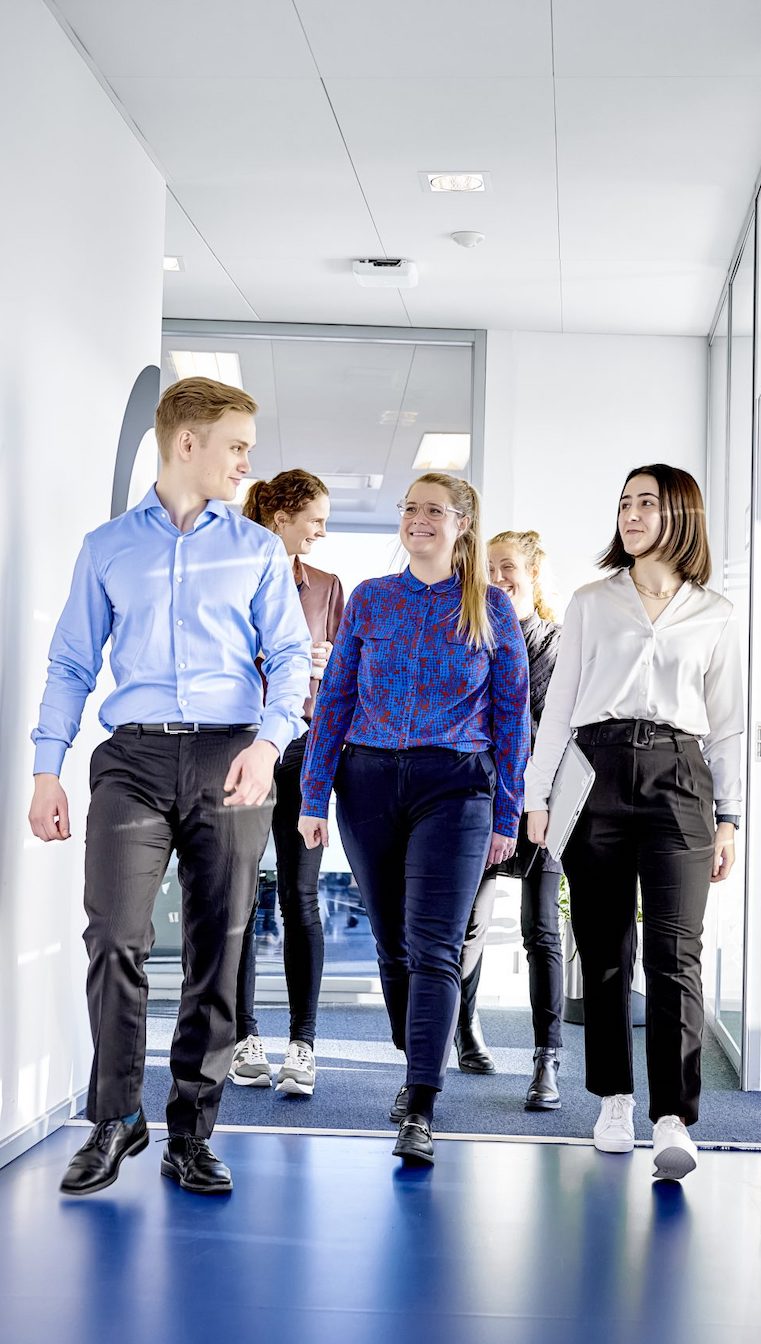 BEC TALENT PROGRAM
LEARN AND GROW TOGETHER
Join our program and start your career in the industry of financial technologies.
BEC is a full-service IT house with staff in Denmark and Poland. We have tons of experience developing and operating IT for the financial sector. Our teams work, learn and grow together to create the strongest possible tech solutions for banks, their customers, and the Danish society.
We are looking for ambitious people with a curious mindset who wish to continuously develop new skills and help create IT solutions for the financial sector.
What's best about our Talent Program
Real job experience with an attractive salary from day one
6 weeks training – depending on the track – throughtout the year
Mentorship, e-learning and support in professional development
Smooth start to a professional career within IT
Be a part of a graduate team with like-minded young professionals
Flexibility and good conditions for healthy work-life balance
A top market 12-month program
After initial training, work on tasks under the guidance of a mentor
Join an international hackathon as you finish the Talent Program
To us, curiosity is just as important as work experience.
We are searching for data-driven and bright young people with:
a maximum of 3 years work experience
a master's degree in IT, business, or natural sciences and an academic track record above average
curiosity about complex IT systems and about the craft of building efficient, safe, and reliable financial technologies
good communicating, and ability to have dialogues with both bank customers and IT professionals.
Onboarding to BEC Financial Technologies
Initial 2-4 weeks of technical and business training, after which you will join a training program according to your path and profile
Joining an experienced agile teams
Working on real tasks while learning (including unlimited access to an e-learning platform)
Optional rotation within different teams in domain
Additional 3-4 weeks of training throughout the year
Constant support in professional development – frequent feedback dialogue
International Hackathon
CURIOUS TO KNOW MORE?
In January 2024, we will start recruitment for the next edition of the BEC Talent Program.
Sign up to receive an email notification about the opportunity to kick-start your
career in the fintech industry.
Career paths:
Junior Business Analyst
Junior Software Engineer
Junior Infrastructure Specialist
Junior Data Engineer
We are looking for graduates who are:
Looking for an opportunity to become a software engineer, data engineer, infrastructure specialist or business analyst
Graduates of computer science, IT-related fields, finance, economy, and natural sciences.
Fluent in English (both written and spoken) additionally business analysts must also be fluent in Danish (both written and spoken)
Quick learners focused on professional development and improving technical knowledge
Ready for full-time employment in August 2023
Upload your CV, application, and transcription of records
HR professionals will screen your CV according to a set of objective criteria
We will ask you to complete cognitive and technical tests online
Participate in interviews and do a case assignment during our Assessment Day
Participate in second interviews
Time to sign the contract. See you on your first day of work!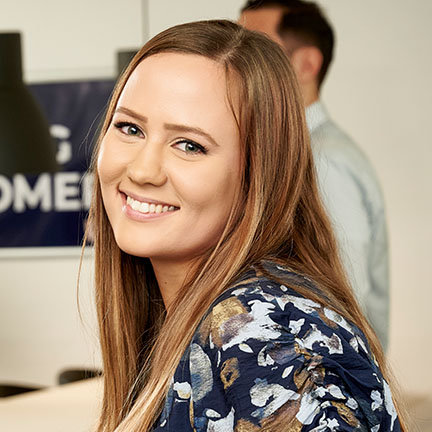 For me, the Talent Program has offered a great transition from being a student to being part of a larger organization. The program has room for both social activities and learning and personal development!
Kamilla Kaminsky Lintrup – Software Engineer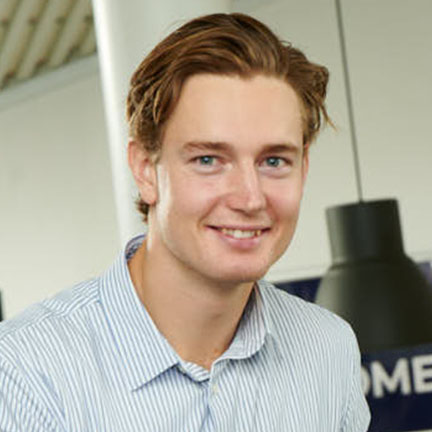 As a graduate of BEC, I was equipped with all the necessary knowledge to join exciting projects and grow professionally. Being part of a great community in a fintech company is a nice bonus!
Frederik Oude Hesselink – Business Analyst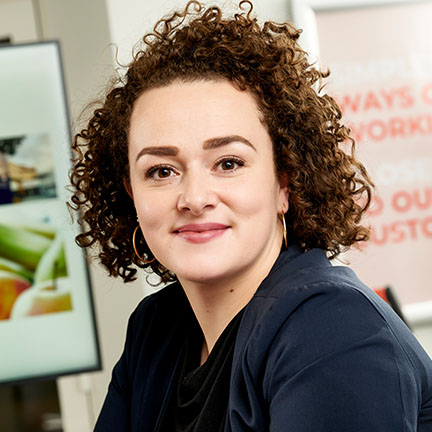 When I entered my team, I got straight to work, and from day one, my opinion and ideas mattered to my team.
Sophie Klysner – Business Analyst
BEC through the eyes of our talents
When can I start working and when should I apply for the Talent Program of 2023?
We will open applications on January 12th and close on February 26th. Do not wait until the deadline to apply, as we contact candidates during the whole campaign. Your first day at work will be August 1st.
What is the career path/ learning opportunities in BEC?
To support your professional growth and competency development, we implemented the most effective mix of development activities:
Learning through experience (50-70%) working with real tasks in the team.
Learning from others (15-30%) – seek and give feedback, join one of our CoPs, engage your mentor.
Traditional learning (5-20%) – attend virtual and classroom training, take a webinar and e-learning course (we offer you unlimited access to an e-learning platform with 3500+ courses from different areas).
Moreover, you will take part in the BEC Path dialogue with your manager. BEC Path is a tool to follow up and give feedback on the performance.
How many working hours and how much flexibility should I expect?
A normal working week is 36-37 hours. If you due to a business need work more hours in one week, you can save up time in an "hour bank" and take it out at a later point. The core business hours are between 9:00 and 15:00, in which we expect you to be available. Most teams work remotely 2 days weekly and on-site in Roskilde or Herning 3 days weekly.
How can I prepare myself for an interview?
During the recruitment process, we do our best to get to know you better both from an academic/technical and from a personality perspective. We want to make sure we hire top talented graduates with a high potential to grow, who share our most important values, and who want to be part of our culture.
By spending some time understanding BEC Financial Technologies before your interviews, you can show us your genuine interest. Also, we hope that you will be preparing for the tests and cases we send you during the recruitment process.
Is English/Danish required?
BEC Financial Technologies is an international company, and therefore we do expect you to be fluent in English (written and spoken). English is the organizational language used in meetings and collaboration. However, as Business Analysts often have close contact with bank representatives (our customers) Danish is required for this specific position.
Follow us on our social media
BEC Financial Technologies a.m.b.a. – Havsteensvej 4, 4000 Roskilde, Denmark – bec@bec.dk – (+45) 46 38 24 00