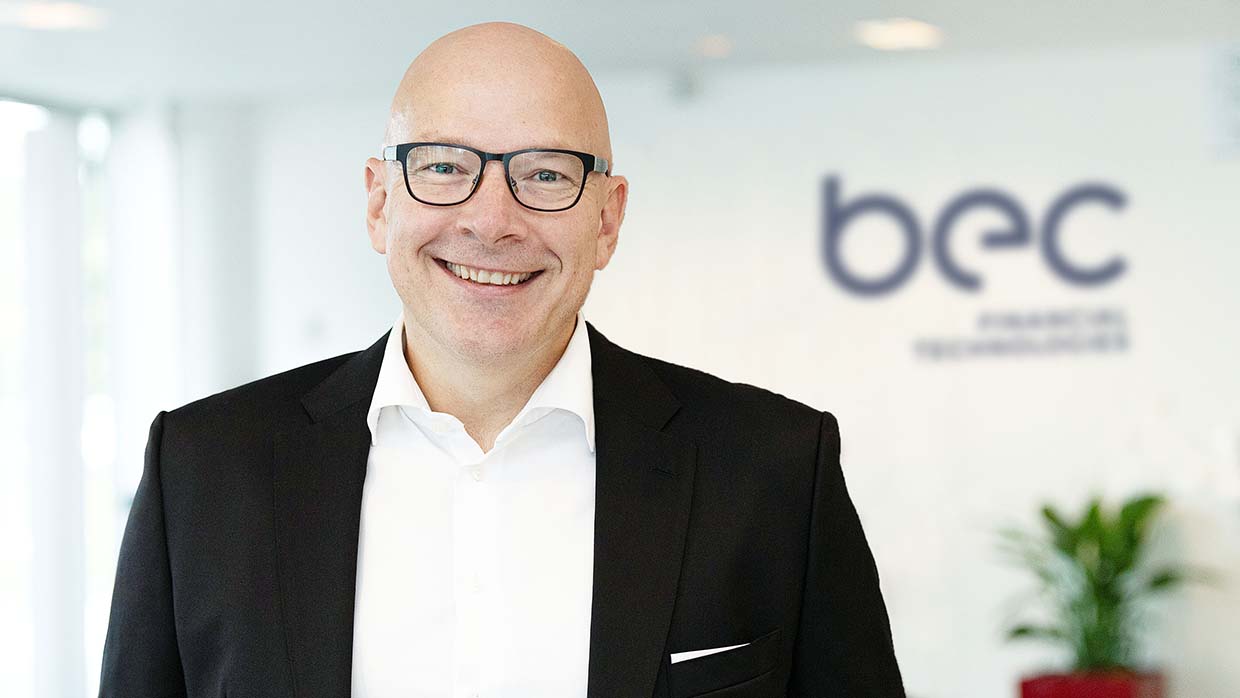 26/10/2020
BEC reinvents itself with a new logo and new visual identity
One of the largest fintech companies in Denmark, BEC, is today relaunching itself with a new, international logo and a new visual identity.
More than 1,100 employees, customers and partners must get used to a completely different look for the large Danish IT company, BEC.
"BEC is a completely different company than just five years ago and the strategic changes will only go faster. The days as a 'data processing center' are long gone, and we also need to look like that, "says CEO Jesper Nielsen.
He joined BEC on October 1 with a clear agenda to accelerate the embarking development that BEC is already on.
"The company I have entered has come a long way with agile IT development, it is in the process of opening up more of the IT architecture and has market-leading cloud technologies in operation – and more are on the way," says Jesper Nielsen and emphasizes that BEC with him at the helm will seek out even more partnerships and collaborations.
BEC has grown significantly in recent years, including more than 300 employees at BEC's development center in Warsaw, which are part of cross bordering teams with Danish colleagues in Roskilde, Trekroner and Herning.
"Corona probably gave us the final push, but for me, it has been great to see how frictionless people work digitally together, whether they are sitting at home – as the vast majority do right now – or at one of our locations in Poland or Denmark. That is why we have added the words 'Financial Technologies' to our new logo, so that it is understandable, even when we need to attract skilled IT professionals who do not speak Danish," says Jesper Nielsen.
BEC's name remains unchanged.